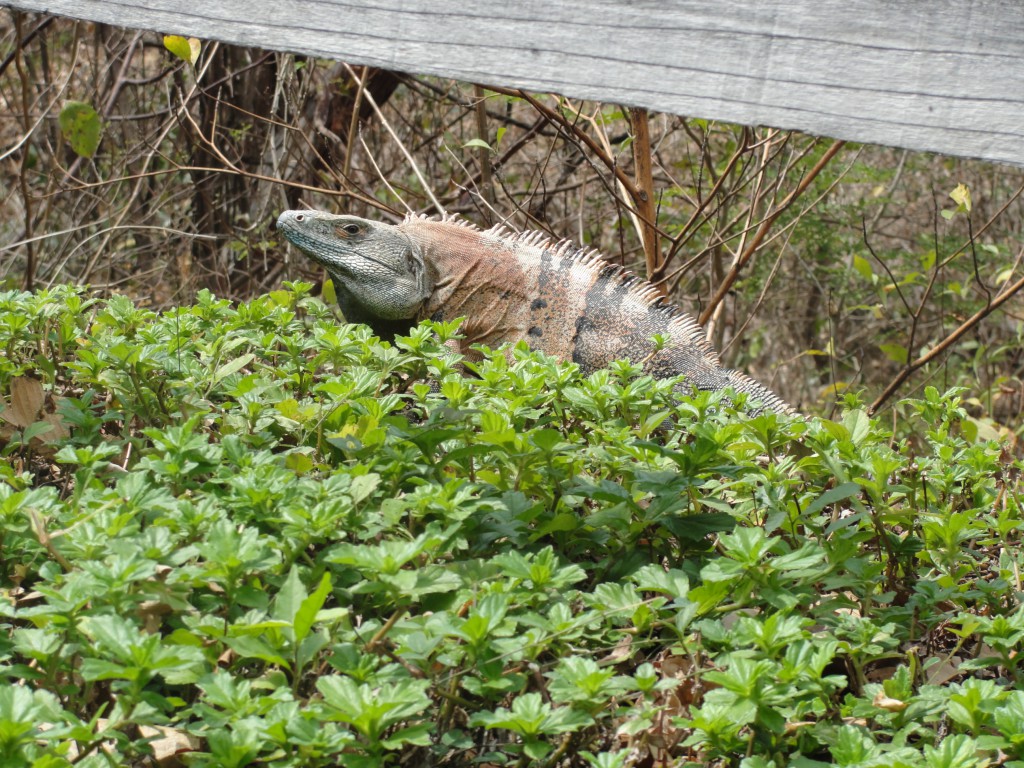 Yes, I took this picture. And, yes, I have a 10x zoom lens, but still, creepy, huh?
Costa Rica isn't for everyone (that's a common phrase around here), but I am now doing better than I imagined. Four weeks from today, we'll be back home, and as of this minute, I am not ready to go.
Anxiety far outweighed joy on my flight down here. Would I be able to relax when I really wanted to be contacting agents for my novel? Would I be able to let go of my daily routine, the one that helps me cope with my anxieties? Would I get over my addiction to Clif Bars? The answer is yes.
I tend to be a fatalist. If something happens, it was meant to happen, and vice versa. In February, we stayed in a villa that was… cómo se dice… sub-par? But from that 30-day stay at the gecko-commune sprung my essay Vacationally Challenged. Sure, we had to repeatedly scoop tarantulas out of our pool, but at least they were dead. The inspiration for that essay would never have hit me like a huge frog jumping on the windshield of our car if we had started out in the villa where we are now staying for the month of March. (It's quite lovely.)
In the five weeks that we have been here, I have not only written the aforementioned essay, but also built this new web site, polished my novel synopsis and query letters, done hours, days, worth of research that have absolutely made me better prepared to send my block-buster novel out into the block-buster world. I have decided (the positive way of saying, accepted) that I wasn't ready to send my novel off in early February. I was SUPPOSED to wait eight weeks. I must thank my husband for the delay, again.
So, look out World, by the time I get home in April, I'll be ready.